Doing promo video materials is a core part of the sales team responsibilities in any size company. It is common knowledge that video content helps boost conversions. That's why we are seeing a lot of video promotions on Facebook, Instagram, Twitter or LinkedIn, etc.
Do you need a video just for your internal purposes? Are you starting out and at the moment you don't have a budget to hire professionals? Or you just need a video for testing the market?
No matter what's the reason, sooner or later you will be 'forced' to produce a video and will be in search of adequate software.
There are tons of quality software available, and we are not saying that those are the best there is, we are just offering you a starting point for producing a promo video from start to end without having to open your wallet.
List of Free Tools for Promo Video Creation

Stock Images and Videos
Pixabay is one of the greatest CC0 licensed stock sites, where you can download all kinds of stock imagery. All kinds of different photography, not only vector-based illustrations but also high-quality stock video materials. A good resource for hobbyists as well as professionals.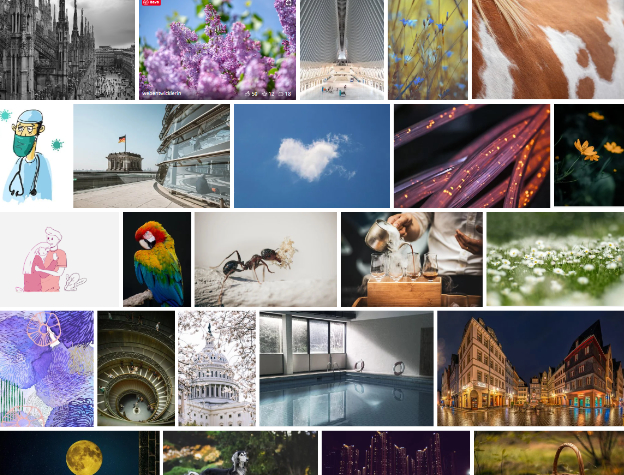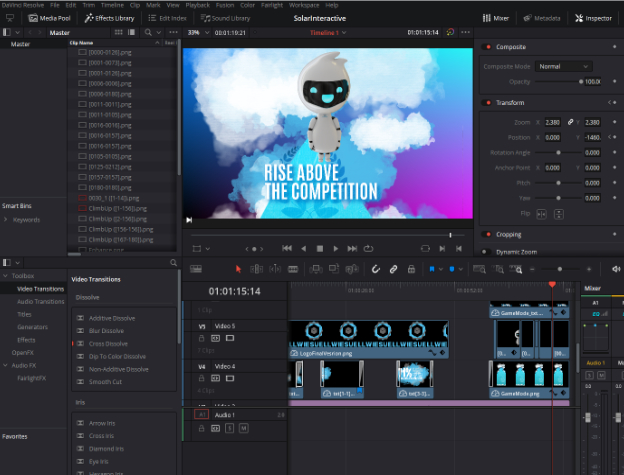 Video Editor
DaVinci Resolve is one of the best video editing software options out there. There is also a paid version of this software, but the free version is capable enough for small video editing tasks a smaller company could need. With this software, it is possible to add transition effects, cut, edit and combine video clips or add, combine and edit sound clips.
DaVinci Resolve has a wide range of advanced features for color correction. It is a very capable tool that could satisfy all production and post-production needs one could have.

Sound Clips for background Music or Atmosphere 
Freesound is a huge collaborative database of audio snippets, samples, recordings, bleeps, etc. released under the creative commons license that allows their reuse. All the sounds are free to use, some sounds are even CC0 licensed – that means you can even use it for commercial purposes. We are suggesting that you read the license for every sound that you plan to integrate into your promotional video.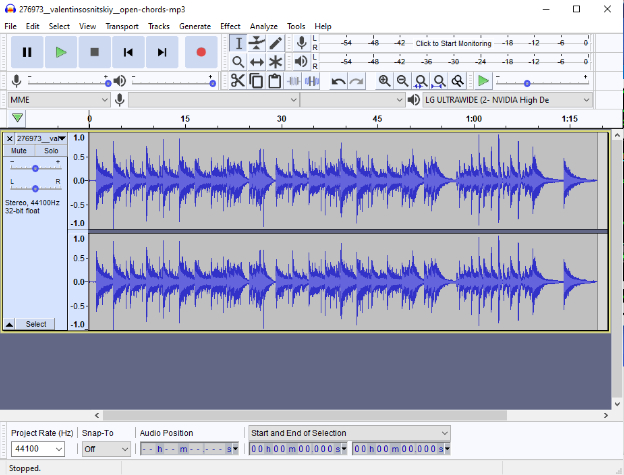 Sound Editor
Audacity is an extremely easy-to-use, multi-track audio editor for Windows, Mac OS X, GNU/Linux, and other operating systems. Audacity is open-source software, meaning you may use it for any purpose. Personal, commercial, institutional, or educational purposes, including installing it on as many computers as you wish.